OUR CROWDFUNDING CAMPAIGNS HAVE NOW FINISHED, BUT WE POSSIBLY WILL RELAUNCH THEM AT A LATER DATE AS WE LOOK TOWARDS HAVING ANOTHER ATTEMPT AT THE WORLD RECORD.
WE WILL LEAVE A PAYPAL DONATION ACCOUNT OPEN IF ANYONE WANTS TO HELP US GET TO THE NEXT STEP
Please help us keep the dream alive! Every donation, no matter how large or small, will contribute to making this a genuinely life-changing experience.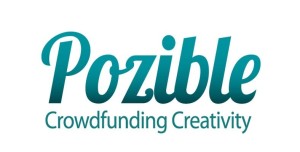 CROWDFUNDING HAS BEEN RELAUNCHED – CLICK HERE OR ON THE LOGO TO DONATE
SPONSORS/ADVERTISERS
Gold, silver and bronze level sponsorships are available and offer a variety of promotion options for your brand. We produce a  video for every sporting event we attend, as well pushing our daily social media activity across all media platforms.
If you would like to sponsor any one of our shows, please contact us on: beefy@365daysofsport.com.